The Russian Manual Alphabet.
The table below shows the Russian Manual Alphabet used for fingerspelling in Russian Sign Language. In general, fingerspelling is used for the following types of words:
proper nouns (names, cities, titles, brand names, etc)
foreign borrowings.
scientific terms.
short conjunctions, prepositions, interjections, modal particles, etc., e.g. v-in, nu-well,
da-yes, by-would.
words lacking a sign representation.
The chart below gives the Cyrillic letter, the name of the letter in Russian, and an English word illustrating an approximate pronunciation of the letter.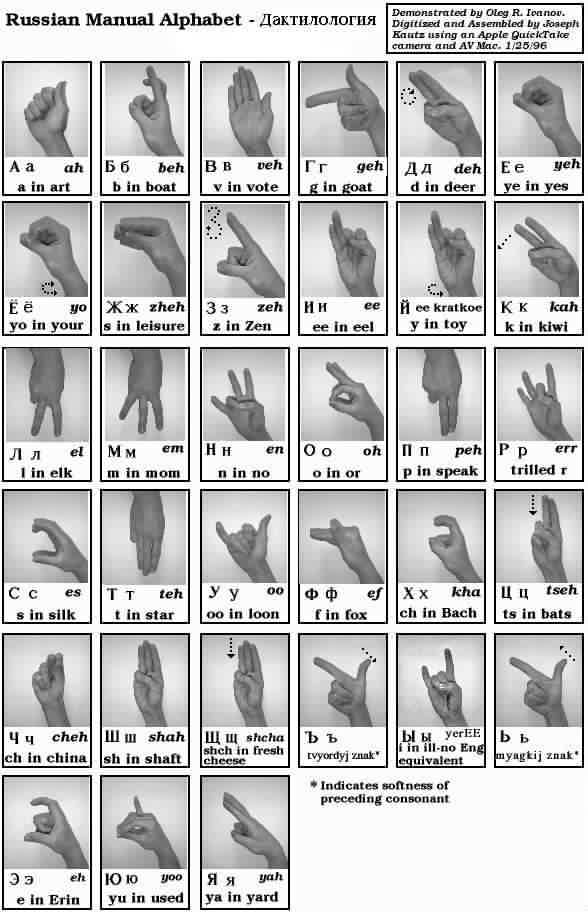 [D]
The above image is copyrighted to Joseph Kautz, Director of the Stanford Language Lab
there web site is at: http://www.stanford.edu/
I got in to trouble for putting this image on my site so I apologise for this.

---
A-Z to Deafblindness http://www.deafblind.com